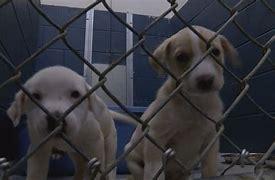 Why Pets Don't Make Good Presents, And What Could be Recommended Instead
As you're shopping for the holidays this year, perhaps you've considered this is a great opportunity to get a pet for someone in your family. As adorable as it can be to see a puppy with a bow or a kitten in a stocking light up someone's eyes, pets are the gift that can keep on giving and taking. Here's what we recommend instead.
A pet is a lifetime commitment—one that the owner should make themselves. And they're expensive. Attached to the gift of a cute animal is a long-term commitment to purchase food, toys, shelter, and to provide care via vet visits, pet sitters or kenneling, and more. Often, the new owner feels overwhelmed at this responsibility, and might make the decision to return the animal, or sell it, which can place it in even more danger of abuse, neglect, or euthanasia.
Whenever you consider adding a pet to your family, we always encourage adopting over shopping. All animals—especially those who have a history of abuse, neglect, or long periods of time in a shelter—are often sensitive, anxious, or reactive in new environments. If you bring an animal into a household as a gift often means they're in an uncomfortable position, perhaps resulting in behavior they wouldn't otherwise engage in. This is unsafe for the pet and the people.
Instead of giving a pet as a present, we recommend giving the gift of time spent together getting to know animals that could culminate in the addition of a pet to the family in time. For example, if you hoped getting a puppy would make your child more responsible in the household, consider gifting them 2 months of morning trips to the shelter on weekends. Perhaps you'll get breakfast and then take books to the shelter to read.

Or sign up to do eight overnight retreats for shelter dogs. At the end of that experience, if they want one, you and your child can pick out the animal you add to your family together. This means you get to spend more time together, help animals in need, and bring the right pet into your home at the right time.
Happy holidays from Orsinger Investment Group, Inc.!