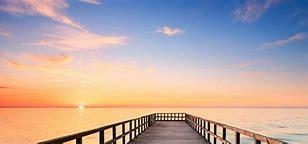 Summer Vacations You Might Not Have Thought About
Perhaps you are still looking for a summer vacation getaway and are worried about the sizes of the crowds since most of America missed a year of vacations, or the inability to find a place. These are some of our favorite places that are considered the least crowded vacation spots in the US.
New Bern, North Carolina: While most people go to North Carolina to hit up the Outer Banks, New Bern is a great option about 40 miles inland from Morehead City and Bogue Banks. It's a beautiful, historic town, and the Neuse River offers swimming, boating, and fishing—albeit on a smaller scale then the outer banks.
Natural Bridges National Monument, Utah: Utah is home to five national parks that take up much of its tourism, leaving the Natural Bridges National Monument much less visited. It's a beautiful spot that provides history, beautiful hiking, camping, and unparalleled stargazing.
Chincoteague, Virginia: Chincoteague is about two hours north of Virginia Beach, but it offers plenty of nature and beach experiences at a much lower cost, and a much less crowded place. Chincoteague is famous for its wild ponies, popularized by the children's book Misty of Chincoteague, which you might even read as a family before you go!
Sanibel Island, Florida: Many people want to visit Florida, but the beaches, Disney, and other attractions can make it crowded and expensive. Sanibel Island is a small island, about 12 miles long, and it has no traffic lights or high-rises, making it a relaxing place—especially if you like to travel by bike (you can bring your own or rent one there). There's no shortage of beaches on the island, plenty of local shops, and great food.
We at Orsinger Investment Group, Inc. hope you have the absolute best summer vacation, no matter where you go!