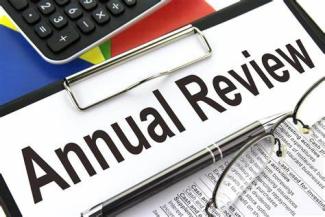 October Topic of the Month: Are Annual Reviews Important?
Do you feel getting your annual physical or dental exam is important on an annual basis?  What about changing the oil or rotating the tires on your car?
If you answered yes to this, Orsinger Investment Group, Inc. feels that getting an annual review of your financial profile is very important as well.
Your annual review gives the advisor and the client the opportunity to examine changes that may have occurred in your life over the past year.  Some changes may include the birth of a child, a career change, retirement or wanting to take the vacation of a lifetime.  Our lives are changing constantly, and a financial plan cannot be a set it and forget, state of mind.
The review process gives the advisor the chance to prioritize the client's goals, update finances and make recommendations to the current plan or create a new plan.  This gives the advisor the chance to reconnect with their clients to help them stay focused on their goals.  This gives the advisor the opportunity to maintain trust with their clients.
Reviews also give the advisor the chance to share industry changes, which might include federal tax laws, the markets, and the cost of health care.
Annual reviews are very important.  The client must be vested in their financial planning and their goals for the short and long term.  Advisors must have a clear understanding of your financial well-being.  Changes in your life no matter how big or small can impact your future.
If you haven't scheduled your annual yet for 2023, please call our office and schedule one at 724-588-9067.