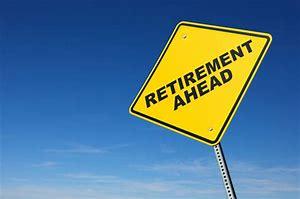 May Topic of the Month: Retirement planning stages: Just Starting Out, Midway Through, and Almost There
For many, retirement seems like a far-off dream. Perhaps you save a bit out of each paycheck, and perhaps you have a plan, but there's more to planning for a meaningful, stable retirement than saving the minimum amount of money each month. We know that social security alone is typically not enough for one to live on, and we also know that pensions that pay throughout one's lifetime are becoming increasingly rare. According to the Financial Planning Association (FPA), we also know that very few people actually know how much to save for retirement or how to do so.
There are three main phases of retirement planning: when you are just starting out, when you are midway through, and when you are almost there. When you are just starting out, typically in your 20s and early 30s, you have one big benefit for your retirement planning: time. The more you invest, and the earlier you invest, the larger that dollar amount can grow with time. A good recommendation is to try to save at least 10% of your pre-tax income for your retirement, though of course this number varies on individual bases and needs. If your employer matches your contribution, you typically want to maximize the match. Ultimately, in this stage, the more you save the more you will have when you reach retirement.
In the middle of retirement planning, you are most likely at the peak of your career, and your income is often reflective of that. Often, this stage of retirement planning also comes alongside things like mortgages, child rearing, and saving for college, which can make it feel like retirement planning should be the first thing to go. This isn't the case, however; almost all financial planners will tell you that saving for retirement should still be one of your top priorities, and will also emphasize the importance of maintaining an emergency fund and life insurance in this phase. This is also a stage where many tap into their retirement early, which is something that should be avoided at all costs, and discussed with a financial planner should you be considering this option.
In the home stretch, you want to try to boost your retirement savings as much as possible—20% or more of your total income is a good goal to reach for. Many retirement accounts allow additional contributions when you are over the age of 50, and you should speak to your financial advisor to determine how to maximize your savings during the final stretch.
Ultimately, everyone is going to have a different retirement saving plan. To ensure you're on track, and that you remain on track throughout the entire process, you should consult your financial advisor and continue to do so throughout the process. We at Orsinger Investment Group, Inc. are here to help you set up your own retirement plans; just call (724)588-9067 today to set up a consultation.