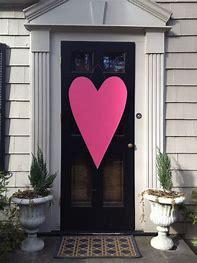 Interesting Topic of the Month: Valentine's Day at Home
For reasons tied to the pandemic, or to save money, you might be celebrating your Valentine's Day at home this year. Beyond cooking a romantic dinner or ordering take out, there are plenty of unique dates one might consider, whether you are celebrating with your partner or your friends. We list our favorites for each scenario below.
If you are celebrating with your friends, we suggest taking a page out of your childhood memory book and sending each other a good old fashioned homemade valentine. Just because you are an adult doesn't mean you can't break out the construction paper, markers, and glue to put together something extra special. It might be a nice relaxing break from the norm. You might even make a Valentine's Day care package complete with fuzzy socks, candy, a new game, and a heartfelt note. Top it off with a digital Zoom night reminiscing on your favorite memories together.
If you're celebrating with your partner, consider a more exciting dinner date. You might purchase an online cooking class, such as ones through The Chef and The Dish, to learn how to cook something fancy alongside of your partner and make new memories along the way. Consider ordering a Date Night in a Box from a company like Cratejoy or write each other your sappiest love poems and read them to each other like an open mic night. You might decide to walk down memory lane: break out photo albums, memory boxes, and relive the good old days. Are you married? Do you still have your wedding dress and/or suit? Put them on and have a photo shoot! Play your first dance song and enjoy that moment one more time.
Valentine's Day is an important day to reflect on the love in your life: with your romantic partner, your family, and your friends. Say "I love you" to those you love this month and try to show them what they mean to you with sincere gestures. Happy Valentine's Day from all of us at Orsinger Investment Group, Inc.