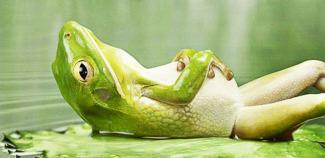 Interesting Topic of the Month: March: Month of Relaxation and Celebration
March, of course, is filled with the festivity of St. Patrick's Day, March Madness, and the first few signs of spring. But there's more to March than we typically think about. For instance, the popularity of March Madness also makes March the least productive month of the year, with American companies spending nearly two billion dollars paying unproductive workers betting on company time. According to the American Gaming Association, more than two billion dollars, however, are spent on March Madness brackets. Because of the low productivity—and large quantity of time spent on the couch.
Aside from being the least productive month of the year, March is a popular month for celebratory drinking holidays. For instance, in 2007 March 5th was christened the start of "Cinco De Marcho," which is a twelve-day drinking holiday to "train one's liver for the closing ceremonies on St. Patrick's Day." March 6th has become "The Day of The Dude" named for The Big Lebowski, upon which people are encouraged to spend a day just relaxing and having fun. And finally, there is Pi Day on March 14th which draws attention to the number 3.14 (Pi in mathematics) but provides a relevant excuse to eat pie.

It's safe to say that all of these festive events encourage the American people to relax, have fun, and enjoy themselves. For many of us, this aligns well with the first signs of spring. No matter how you spend your March, we at Orsinger Investment Group, Inc. wish you a relaxing month!