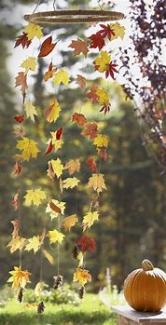 Interesting Topic of the Month: Fall Festivities at Home
September marks the official start of fall, and it may look a little bit different for some of us. While we might spend September at local fairs, football games, or fall festivals, those events might not be possible for all of us this year. Not to fret, though: there are a lot of fun ways to usher in the fall season from home.
If what you're looking for is a fair, a lot of local fairgrounds have drive-thru fairs where you can get your favorite foods. You might also look up recipes for funnel cakes, make some French fries, and your other favorite fair foods. It's worth looking for an apple orchard or pumpkin patch to visit. These might allow you to get in some time with cute animals while staying socially distant.
If you're missing football games, you can of course que one up to watch one on television. Or you might rally the whole family for a game of flag football. Go all out! Throw on your favorite jerseys, make your favorite football watching foods, and have someone take turns pretending to be a sportscaster.
If you'd like a fall festival, take one night to make some apple cider, bob for apples, or make candy apples. You might paint pumpkins for fall décor or build a fire and spend the night outside. You might even consider getting bales of hay or cornstalks from a local farm to make the décor feel more authentic.
If all else fails, drive somewhere beautiful to take a walk under the falling leaves. Pack a picnic, take hot cocoa, and enjoy the changing weather. Orsinger Investment Group, Inc. wishes you a happy autumn!