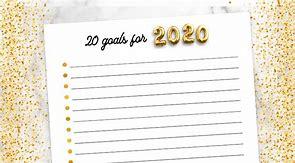 Interesting Topic of the Month: Building Your "20 for 2020" List
Happiness expert and writer, Gretchen Rubin, describes an alternative to New Year's Resolutions called the "20 for 2020" lists wherein you create a list of 20 things you would like to accomplish in 2020, whether they be practical or fun. The idea behind this list is that you have an entire year to accomplish these goals and that, rather than bite off everything at once, you will have time to best accomplish these goals. Below we list some of our favorite practical and fun examples.
Practical ideas might include: decluttering the garage, hosting a garage sale, painting a spare bedroom, replacing an old coat, learning to make the perfect guacamole, paying off a credit card debt, building a bookshelf, scanning all of your photos into digital files, making a standing document explaining where all of your important documents and passwords are, and other tasks that would improve the quality of your life, but aren't exactly "fun."
Fun ideas might include: hosting a dinner party, going on a road trip, traveling to a new state, going to a movie by yourself, planning a weekend getaway with your partner, marathon-watching a TV series, taking a cooking class, starting a book club, or writing letters to friends.
We think this approach is a fun way to take the pressure off New Year's resolutions and think more critically about what will improve your life and your happiness. We at Orsinger Investment Group, Inc. wish you luck as you set off on achieving your goals in 2020.