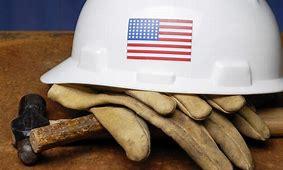 Celebrate Labor Unions this Labor Day
Labor Day today marks the end of the summer, often celebrated with one last barbecue, a party with the family, or a final vacation before you pack up your white pants and usher in your fall sweaters.
But the holiday finds its roots in the late nineteenth century, when labor activists sought for a holiday that would recognize workers and their contributions to society. Beginning in 1885, Labor Day was celebrated in individual states or by labor activists until June 28, 1894 when the first Monday in September was declared a legal holiday.
Labor Day reminds us of the importance of unions in the history of the American workforce. Without working people uniting to bargain collectively for better working conditions and wages, we wouldn't have the eight-hour day, the five-day work week, protection for children in the workplace, or a federal minimum wage. Labor Unions fight to keep employees safe and to improve the lives of workers.
This year, as you celebrate the end of summer, remember that still today Labor Unions are fighting for fair, safe work environments and to protect the livelihoods of workers. In addition to your traditional celebration, we recommend taking some time to learn about the labor movement by watching a documentary. 9to5: The Story of a Movement, is available on Netflix and PBS.
Happy Labor Day from Orsinger Investment Group! We salute America's workers, and their unions.