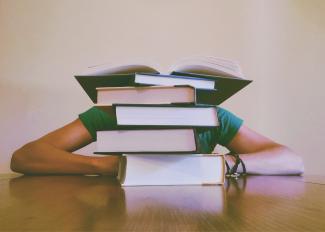 August Topic of the Month: Preparing Your Child (and Yourself) to Leave for College
August: the month of back-to-school shopping, the last of the lazy summer days, and—for some—preparing to head off to college. The summer before the first year of college can be a difficult one—for both parents and children. Having some effective strategies in place to make the transition easier for both of you will help you to grow together as you both begin new stages in your life.
In a study done by the American Journal of Public Health, 60 percent of students reported that they entered college emotionally unprepared. They had problems developing a healthy coping mechanism for this new stage in life. Thus, helping your child to identify their own healthy coping strategies for dealing with stress and overwhelm can help them ease into the transition more productively. Knowing that you are helping them to make better decisions can help you to feel more at ease as they move out on their own for the first time. It can also help you and your child to build stronger communication practices.
College is a major shift in the way children live their lives. For many, it is their first time away from you for more than a few days. Very often, it is also their first time wherein they are in complete control of their schedules. Your children will become quite busy between studying, their new social lives, and their extracurricular activities. You might become busy with your new free time now that they are out of the house. What used to be daily conversations over dinner might happen with less and less frequency. One way to maintain solid communication is to schedule a weekly phone or Skype call. They do not have to be long, but they create a consistence means of communication, and can provide you both with a source of comfort.College is also a time wherein students find themselves responsible for things they've never had to worry about before, such as maintaining a schedule, grocery shopping, budgeting, doing laundry, and other tasks of daily living. Helping your child to prepare for these shifts begins at home: relinquish control over some of the household management so they gain that experience. Talk to them about budgeting and saving strategies and encourage them to build strong routines. Doing so can leave you both feeling more confident about your new roles.
Sending your child to college for the first time can be difficult and it will impact you emotionally. It will also be an emotional experience for your child. The tips above can help you to build stronger relationships together instead of growing apart. We at Orsinger Investment Group, Inc. hope you have a successful college transition experience!