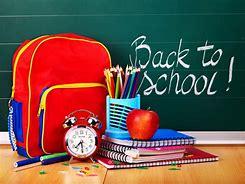 August is Back to School Month
In the 1960s, August was officially dubbed Back to School Month in America to help parents, students, and teachers get ready to head back to school. There are a lot of ways you might celebrate this month, whether you are headed back to school yourself, have kids heading back to school, or you just care about making sure all students are prepared to succeed at school. Of course, you'll want to prepare on your own by purchasing school supplies, new clothes, and getting organized, but this also a great time to give back to your community in a meaningful way. 
One main suggestion that organizations and companies can easily do is to host a fundraiser. You might decide to collect money that you'll donate to a school in need in your community or to a local shelter for purchasing school supplies. You might also do a backpack. school supply, or shelf-to table food drive. You can contact your local schools and shelters to see what they need. While school supplies and backpacks are always welcome, many schools and shelters find monetary donations the most helpful.
You might also see if you can volunteer at a local school. Sometimes this can look like giving tours, cleaning before the school reopens, and so on. If you're a parent of school aged children, you might connect them with some other children in advance to see if they can volunteer at the school, helping them get to know one another and get comfortable on campus. These opportunities will differ based on your location, of course, but there can be a lot of good opportunities to give back.
Finally, Back to School Month is a great time to think about how you can support school students year-round. We know that not everyone will have the same access to resources, support, healthy, food, and supplies throughout the school year. Not only can you receive a financial break in making charitable donations, but you can work to support school students throughout the year by finding an organization you're proud of with which to make recurring donations to charities such as Feeding America and No Kid Hungry, which provide free breakfast and afterschool meals to kids in need, the Brady Center to Prevent Gun Violence that works to increase awareness and take legal action to reduce gun violence in schools, and the Campaign for Tobacco-Free Kids, which works to fight against tobacco use in school-aged children.
Back to School Month is a great opportunity to get excited for the school year, to support your community, and to reorganize as your reset for a fresh start.