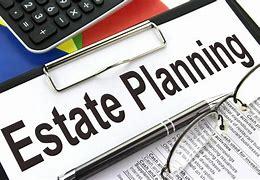 April Topic of the Month - Estate Planning
It's never too early to start planning for your financial future.
Get a will if you don't have one already. This document may save your heirs some expensive probate costs.  Have a reliable executor or executrix.

Have a Power of Attorney (POA) and trusts established if necessary.

Have a Durable Power of Attorney for medical and financial needs.

Review your beneficiaries.  Make sure you have Primary and Contingent beneficiaries established.

Think about consolidating smaller or like accounts into one.  It will make the process simpler for the person handling your estate.

Always talk to professionals, attorneys, accountants, and financial professionals about the best options your estate planning.
If you have any questions please call Orsinger Investment Group, Inc. at 724-588-9067.