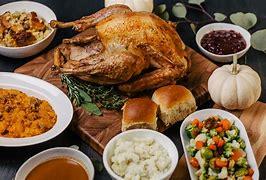 Thanksgiving 2021: "The most expensive meal in the history of the holiday"
News of the global supply chain shortages don't come as a shock anymore, but perhaps the New York Times claim that the 2021 Thanksgiving dinner "could be the most expensive meal in the history of the holiday," is. There is an increase in demand this year, as many folks went without family gatherings during the 2020 holiday season because of the COVID-19 pandemic, and an unparalleled lack of supply that are sure to cause some snafus.
The price of turkey is expected to rise astronomically as the cost of corn, which is what commercial turkeys feed on, has more than doubled between 2020 and 2021. Canned cranberry sauce is going to experience a price surge because steel plants still need to catch up on production issues. Baking ingredients have seen a price increase, as have many crops, due to weather related issues.
But don't worry: if you're concerned about costs, we have some suggestions to help you keep the cost as low as possible.
Plan ahead. A turkey can be purchased now and frozen until the holiday. A turkey purchased from a butcher, or a fresh turkey might be cheaper than a grocery store frozen turkey this year. Shop around for prices! Also, if you start purchasing now, you can spread your expenses out across paychecks rather than incurring all expenses at once.

Consider making more from scratch this year. Maybe your family loves canned cranberry sauce, but have you ever made it? It's not as difficult as you might believe, and without a can shortage, you might not experience rising costs here.

Outsource to your friends and family! Maybe you normally cook everything, but it could be a great year to start assigning everyone to bring one dish.

Consider alternate options to your traditional meal. Do you eat turkey every year because of tradition? Maybe this year is the year you branch out and try a new main dish that everyone in your house might enjoy more.

Eating out can be a great way to give back to your community, save your time, and maybe even save some money! If you go this route, be sure to budget for a generous tip. Conversely, ordering in can always be a great way to celebrate the holiday.
If you find yourself in a good financial position, consider how you might use some of those funds to support another family who is struggling. There are plenty of places where you can donate, you could ask a church or school of they know any families in need, or you might even choose to invite families over for a nice holiday meal. This year, just like last year, is yet another unprecedented time. The most important thing, though, is spending time with friends and family, no matter what the meal is. Happy Thanksgiving to you and yours this season!