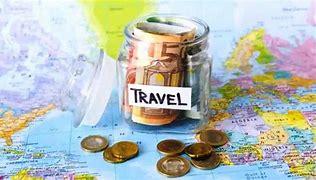 June Topic of the Month: Summer Vacations: Saving and Planning
While most of our summer travels plans were thwarted in 2020 by the COVID-19 pandemic, the vaccination rollout, and the lifting of many regulations regarding masks and social distancing, make summer vacations more of a reality this year. Perhaps you had plans from 2020 that carried over into this year, or you have already planned something for 2021, but now is also the best time to start planning to save for a summer vacation in 2022.
If you're planning a large vacation, or even a small one and you know where you're going already, you're in a good position to start figuring out how much it will cost and how you will get there. Once you have that rough estimate, work out how much money you need to save each month to fund the vacation. You might want to open a checking or savings account that serves no purpose other than your vacation savings. Then, you can set it so that a portion of your paycheck is automatically deposited into this account every time you are paid, helping you achieve your goal and make sure your vacation is well funded. If it is a checking account, the biggest perk is that all you only would have to take with you on your trip is your debit card, and then you'll avoid overspending. Though, of course, it's always a good idea to have a credit card and cash for emergencies.
You might also consider seeing if you have any credit card perks that could help you, such as frequent flyer miles, or discounted rates on rooms. If it's within your means, you might also begin to make reservations now, and perhaps lock in rates for next year's travels. It can be helpful to talk to your financial advisor about your vacation planning, especially if the expense is going to be a large one, as well as a travel advisor to ensure you're planning to the best of your ability and maximizing your funds. Call Orsinger Investment Group, Inc. at (724) 588-9067 today to schedule a conversation about your future vacation planning.