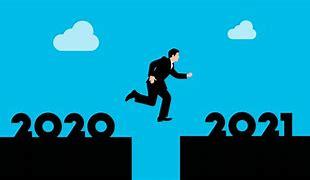 January Topic of the Month: Starting a New Year in a Pandemic: Advice for Making Stronger Resolutions
The start of 2021 most likely feels a bit different than years past, and your New Year's Resolutions shouldn't be any different. We just wrapped up a year that was challenging for everyone, and everyone is excited to make 2021 even better. However, if you set goals for 2021 that are too big or too hard to measure, you might be setting yourself up for disappointment.
The main think to keep in mind this year is that you should make short-term goals for 2021. Psychologist Katherine Arbuthnott says that it is already very challenging to determine what one needs to work toward the end of the pandemic, so setting small short-term goals can set you up to accomplish something early in the year, producing a sense of accomplishment. Rather than one set of long-term goals, many short-term goals set throughout the year could make your 2021 experience a better one.
She also suggests asking thoughtful questions pertaining to 2020 to help set the longer-term goals that you do set. These resolutions might revolve around changes you made in 2020 that you want to keep, things you'd like to get back from before the pre-pandemic world, and changes you might like to make your world, community, or neighborhood better.
As 2021 starts, think about how you might make both short- and long-term resolutions in a more meaningful way. Achieving these goals, which you've thought long about, will help to spark joy and motivate you to continue on your journey to success. Whatever way you choose to set your goals, we at Orsinger Investment Group, Inc.  wish you a happy and healthy 2021.