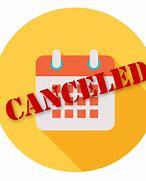 Interesting Topic of the Month: What to do if your summer vacation plans are canceled
The COVID-19 outbreak has resulted in many changes to our world; many businesses are still closed, many vacations will have been canceled, and many traditional summer activities are off the table. Even though that most likely means that summer 2020 is going to be a little different, it doesn't mean that you cannot enjoy your summer. We have some suggestions below for activities and events you can still enjoy while practicing social distancing:
Host a virtual family reunion! Perhaps your family meets every year for a fun weekend of catching up and playing games and you're sad to see that canceled. Well, it doesn't have to be! You can have a family reunion from the comfort of your own home. Simply send everyone an invitation to an online chat (Facebook has a free option, as does Google Meet). The benefit here is that you can bring everyone together without the expenses or difficulties of travel and scheduling. You can schedule a time for each family to provide a brief catch up. You might also use this time to reach out to lost relatives. Spend some time on a site like Family Search or Ancestry and get to work tracking down your family tree. Your reunion might just have one more person this year!

Visit the "beach." So maybe you won't be sitting beach side at your favorite resort, but with a kiddie pool, some umbrellas for your drinks, and some festive decorations you can bring the beach vibes to your back yard! Play some tropical music, set up the grill, and wiggle your toes in the metaphorical (or real!) sand.

Have a camping "trip." Your trip might not take you deep into the woods or up in the mountains, but you can still set up a camp right in your own backyard. Build a fire and tell spooky stories. Eat s'mores and hot dogs. Put all your electronics in a box for the night and look at the stars. Just because you can't go far doesn't mean you can't make some memories.

Get outside! While you should still practice social distancing, you can still go outside. Take advantage of local parks, go fishing, go on walks in your neighborhood, and enjoy the things that you might otherwise not have a chance to enjoy in a typical summer.

Does your family normally take a trip to the zoo? We have two fun choices here. Many drive through animal parks are still open. Sure, you might have to drive a little farther, but for the convenience of staying in your car, and the opportunity to feed animals through the window, it could be well worth the day trip. Many zoos are also live streaming their exhibits. And some are even taking animals on visits to see other animals. A simply google search will help you find these. Spend the day watching videos of animals at the zoo. Come up with a list of as many animals as you can think of and try to find videos!
We know this might not be the summer you planned for, but we at Orsinger Investment Group, Inc. hope you make the best of the situation, enjoy this chance to slow down, and make new and different memories.