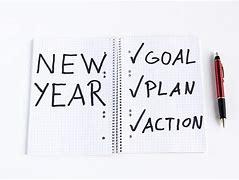 Interesting Topic of the Month: Building Stronger Resolutions for 2021
It goes without saying that 2020 was a much different year than what we expected. Perhaps this time last year you sat down to write your 2020 list of goals thinking you would check them all off—and perhaps the pandemic got in the way of accomplishing those goals. As you set your goals and resolutions for 2021, there are ways to take the things we learned during the pandemic and use them to make our lives more meaningful.
One resolution you might consider is tied to cooking. Many folks found themselves with plenty of more time—and time at home—on their hands during the pandemic and got to cooking. We made breads, we tried to master our favorite restaurant dishes, and became great home bakers. You might try to continue to challenge yourself—do you want to bake bread once a week? Or make a new to you dish every month? This resolution could help you save money, be more mindful, and connect with your family.
Another resolution could be tied to spending time with long distance family and friends—or even those who are close to you! During the pandemic, many of us had Zoom happy hours, game nights, and video calls with friends and family when we normally wouldn't. You could turn this into a resolution to plan a mindful, digital evening with your friends and family once a month or to challenge yourself to connect with someone you haven't talked to in a while every few months.
We also think that a resolution tied to supporting local business is a great way to be more mindful and give back to your community in the new year. The pandemic taught us to order take out from local restaurants rather than chains, and to support small bookstores, small grocery stores, etc. What a great tradition to carry into the new year! Instead of always buying goods, foods, and services from the largest, cheapest, chain option available, you might challenge yourself to try to shop small first.
There are plenty of other great resolutions you might take up as you plan for 2021, but whatever they are, we at Orsinger Investment Group, Inc. wish you luck accomplishing your goals for the new year, and a joyous end to 2020.