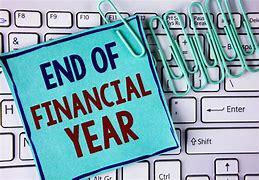 December Topic of the Month: End of Year Financial Checklist
There are so many small tasks to be completed by the end of the year, and the most important ones can fall through the cracks because we're overwhelmed. It's important to make sure your finances are in order at the end of the year to make sure you're prepared for the pending tax season. Taking some time to review this checklist early in December will help you get those finances in order with as little stress as possible at the end of the year.
Begin with the easy part: you should schedule an annual review with your financial advisor if you haven't yet had one. These meetings will help you make sure you're achieving your goals and help you strategize for the year to come.

Next, begin the review process. Take stock of your beneficiaries to make sure no updates are needed, review your insurance policies to make sure your coverage is appropriate, and review your estate plan, will, and any other end-of-life plans. You'll want to make plans to modify any documents that you need to.

Look at your 401k and IRA contributions. If you can, maximize your contribution to take advantage of employer matching and tax benefits. If you are taking distributions, make sure you have taken the required minimum distribution to avoid taxes.

You should consider making charitable gifts before the end of the year to maximize your tax benefits if you participate in charitable giving. You can do this with cash or with a charitable distribution, depending on your life situation and your accounts.  

Check in on your savings: can you add an extra $500 or $1,000 to your emergency fund? Do you have money to spend in a healthcare flexible spending account (FSA)? Can you add to a college fund?

After you've sorted your financials for 2021, consider setting goals for 2022. You can build a budget for the year, make milestone goals throughout the year, and discuss new avenues for growing your portfolio with your advisor.
Year-end planning is important for making sure you maximize your tax benefits and your savings, but also for making sure you start the coming year on the right foot. Call Orsinger Investment Group, Inc. at (724)588-9067 to schedule a year-end financial planning conversation today. We look forward to helping you cross these items off your to-do list.